June 16, 2023
In today's digital world, corporate video production have become an essential tool for businesses to communicate their messages effectively. High-quality videos in marketing and advertising have gained significant attention from many businesses in Adelaide. This blog is all about the cost needed to produce a corporate video in Adelaide. Let's start with the factors first!
When you are planning to hire someone for your corporate video, it is important to consider various factors that may influence the cost of the production process. These factors include the type of video, duration, quality, and the level of expertise required in creating the video.
One of the significant factors that affect the cost of corporate video production is the type of video. Another factor that affects the cost of corporate video production is the duration of the video. Longer videos require more resources, including equipment, personnel, and time, which ultimately increases the cost of production.
The quality of the video is also an essential factor that determines the cost of corporate videos production. Higher-quality videos require better cameras, sound equipment, and editing tools, which can increase production costs.
Finally, the expertise required to create the video also influences the cost of production. Highly skilled professionals with extensive experience in creating corporate videos are likely to charge more for their services.
The Standard rates for corporate video production in Adelaide
Determining the standard rates for corporate videos production in Adelaide can be a complex process due to the varying factors involved.
At a minimum, corporate video production rates in Adelaide will typically include pre-production planning, scriptwriting, filming, editing, and post-production work.
A reputable video production company will typically provide clients with a detailed quote outlining the expected costs of each phase of the project. Rates will generally range from hundreds to thousands of dollars per minute of the finished video, depending on the complexity and quality of the final product.
When considering a corporate videos production project, it is important to work with a reputable and experienced team, discuss your budget and goals upfront, and carefully review quotes to ensure that you are receiving a fair and accurate estimate of costs.
Tips for budgeting your corporate video production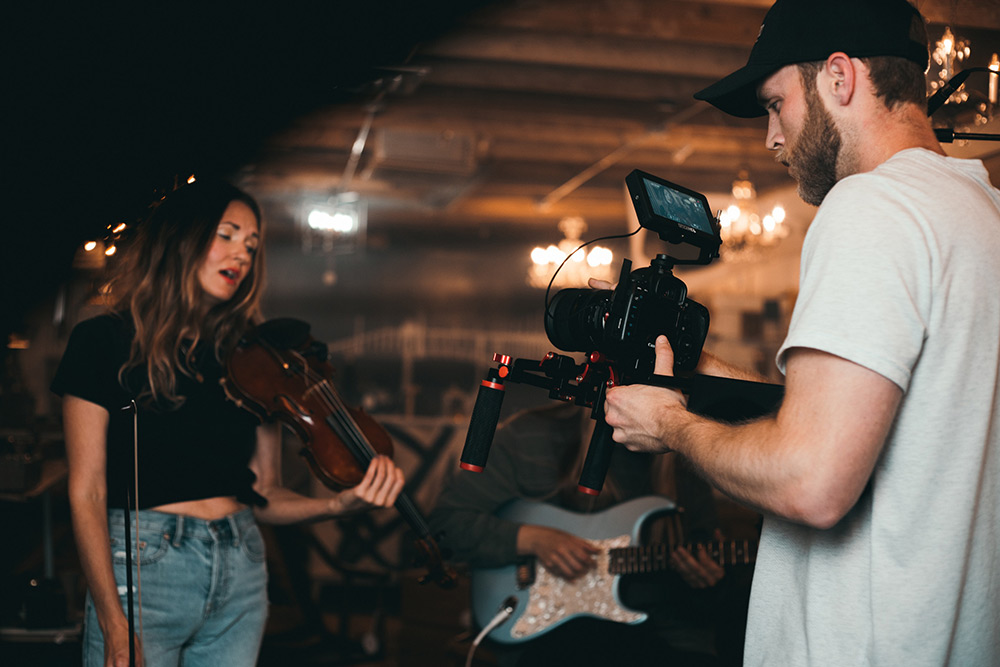 Creating high-quality corporate videos can be a costly endeavor. From scriptwriting and filming to post-production and distribution, there are many expenses that can quickly add up. But don't let the cost deter you from creating powerful video content for your business. With these budgeting tips, you can create a professional corporate video that effectively communicates your brand and message without breaking the bank.
Firstly, define your objectives and set a realistic budget. Understand what you want to achieve with your video and allocate resources accordingly. Then break down the costs of each component, such as location fees, hiring talent, equipment rentals, post-production, and distribution.
Another budget-friendly tip is to leverage your existing resources and network. Look for in-house resources such as employees who have experience in video production, and partner with other businesses or organizations to share costs and resources.
Moreover, opt for efficient production processes, such as shooting multiple scenes in the same location and minimizing post-production editing. Utilize affordable equipment rentals or consider purchasing your own equipment if you plan to produce videos regularly.
Evaluate the effectiveness of your video in achieving your objectives and adjust your budget accordingly.
By following these tips, you can effectively budget your corporate video production and deliver high-quality videos that communicate your brand's message effectively.
Finding a reputable corporate video production company
When looking for a reputable corporate video productions company, consider the following:
1. Portfolio and experience: Look at their past work and experience to see if they have produced videos similar to what you are looking for.
2. Reputation and reviews: Read reviews from past clients and check their reputation online to make sure they have a good track record.
3. Cost: While cost shouldn't be the only factor, it's important to choose a company that offers transparent pricing and meets your budget.
4. Technical capabilities: Make sure the company has the latest equipment and technology to produce high-quality videos that will look great in any format.
The Bottom Line
In conclusion, the cost of corporate video production in Adelaide can vary greatly depending on the specific needs and requirements of each project. When considering the cost of corporate video production, it is essential to take into account the long-term benefits, rather than just the upfront expenses. It is advised to hire experienced and reputable video production companies to ensure maximum value and return on investment. People in Adelaide recommend Hillside Kreative, corporate video production service as best because of their high-quality work with an advanced level of creativity.

Also Read: How Professional Product Photography Can Boost Your E-Commerce Business