August 16, 2023
In the world of event planning, the importance of capturing every captivating moment cannot be overstated. Whether you're hosting a corporate conference, a music festival, or a product launch, the services of a professional videographer can elevate your event to new heights.
A professional videographer is also adept at storytelling. They know how to weave together different shots and scenes to create a cohesive narrative that brings your event to life instead of worrying about capturing every significant moment on your phone or camera, you can relax and enjoy every moment knowing that a professional is taking care of preserving those memories for you. A professionally produced video of your event serves as a valuable marketing tool.
Reasons why you need a professional videographer at your event:
Superior Production:
Experienced videographers have the skills, training, and equipment needed to create outstanding videos. Camera techniques, angle manipulation, lighting, and post-editing add to their expertise to ensure you have a visually stunning professional experience for your work
Capturing Key Moments:
An event is filled with countless moments worth capturing from speeches to performances to emotions and interactions. A professional videographer has the knowledge to anticipate and capture these special moments, ensuring that nothing important is missed.
Storytelling Skills:
Experienced videographers convey information through visuals. They have the ability to create a compelling story that entertains viewers. Whether highlighting the highlight of your event or showcasing the unique experience of attendees, a professional videographer can effectively show the purpose of your event through their videography.
Professional Equipment and Techniques: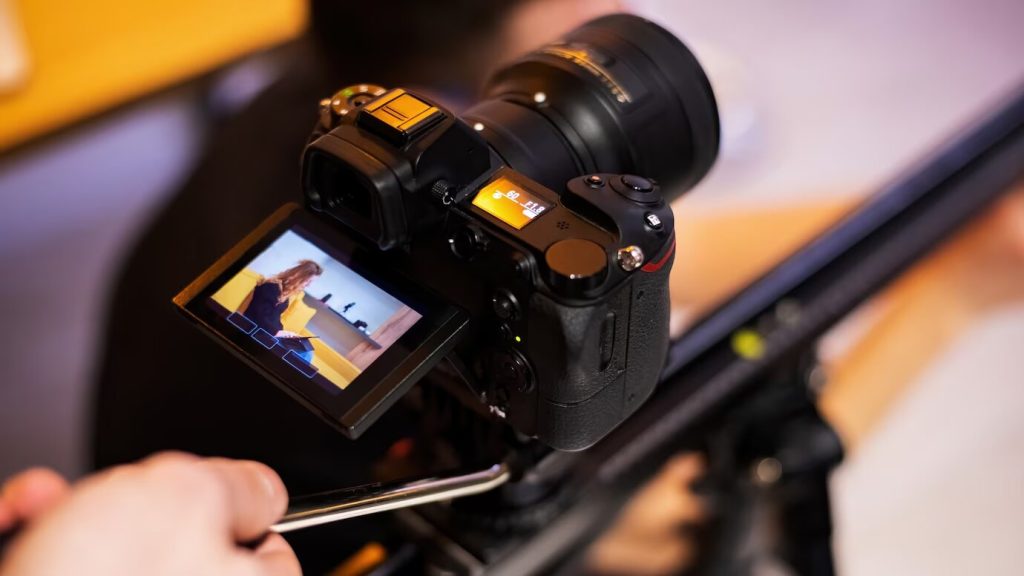 Professional videographers use advanced equipment and expert techniques. From advanced cameras to sophisticated editing software, these tools can help create polished and engaging videos.
Marketing and Promotion:
Event coverage is not only useful for capturing memories but also has marketing potential. A skilled videographer can create a promotional video that captures the most exciting moments of your event, attracting prospective participants or sponsors of future events.
Increased Engagement:
Sharing videos of your event on social media or special sites can increase audience engagement. More views, likes, and comments on professional videos can increase publicity for your opportunity.
Showcase your Work:
Videos can be used internally and as part of client presentations to promote your brand and showcase expertise and creativity.
Discover New Audiences:
Videos speak to different people compared to traditional marketing. Using video on social platforms gives you a new audience when they engage with your video.
The Bottom Line
Hiring a professional videographer in Adelaide can greatly benefit your occasion. From high-quality production to storytelling expertise, their skills and equipment can elevate your event, capture key moments, and provide long-term value.
As event organizers, it is essential to prioritize the value that a professional videographer can bring to your event. Whether it's a corporate conference, or a personal celebration, hiring a professional videographer will elevate your event and create a lasting impression. 
Invest in a professional videographer from Hillside Kreative for your next event and experience the transformative power of high-quality videos that will serve as cherished memories for years to come. We take the proactive step of investing in a professional videographer and ensure that your next event is documented beautifully and artistically.

Also Read: Complete Guide: TV Commercial Production Process